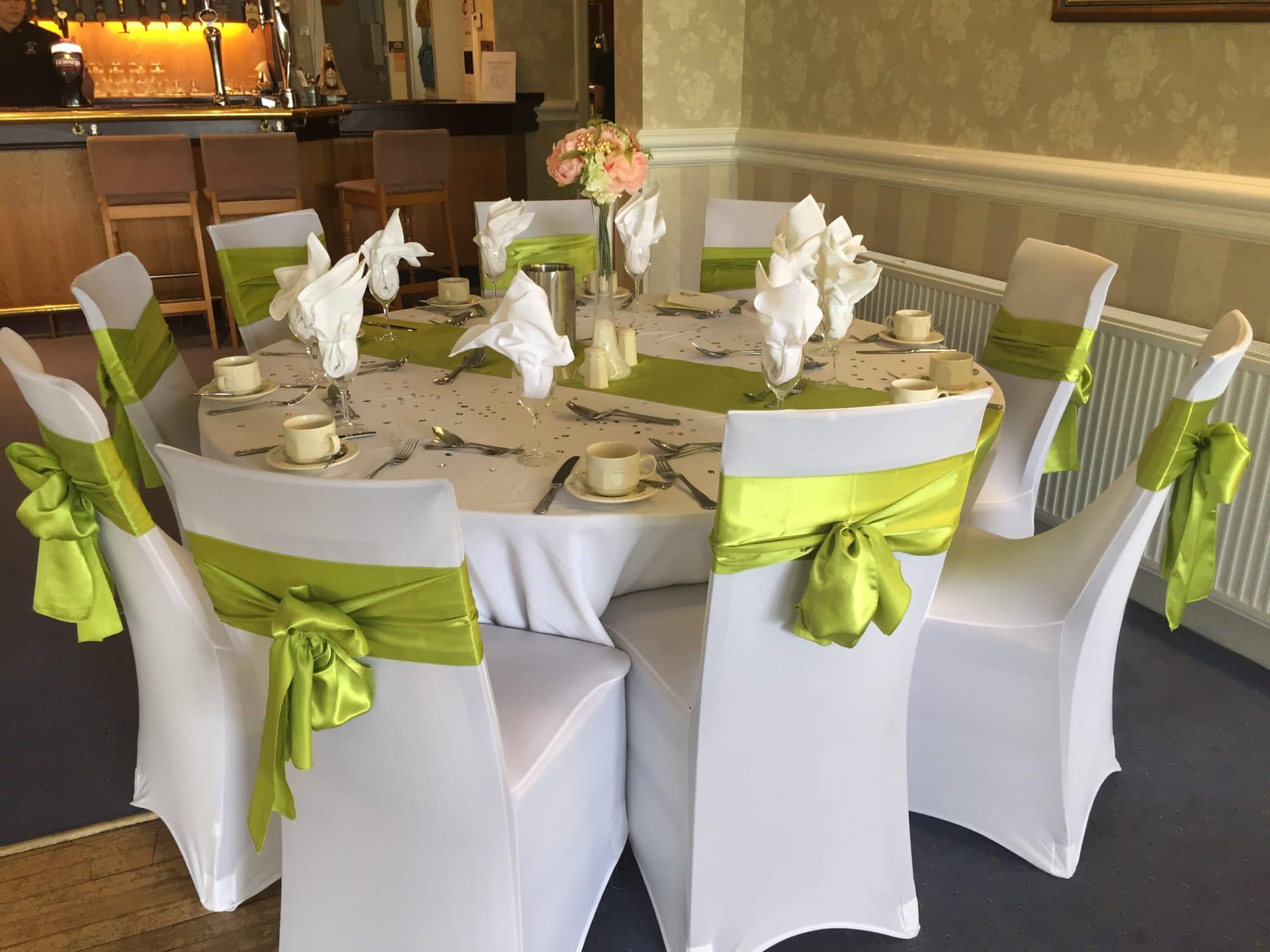 Weddings
Horsforth Golf Club makes a wonderful location to hold your wedding reception or engagement party. The main lounge can accommodate around a 100 people and our additional dining room can seat up to 50 people and so we can provide many options.
Our General Manager will cater for your requirements and help tailor the event to your budget.
Services we can provide include dressing the tables and chairs, balloons, florist, disco and entertainers.
For more details and an exploratory conversation please do contact the Manager on 0113 258 6819.