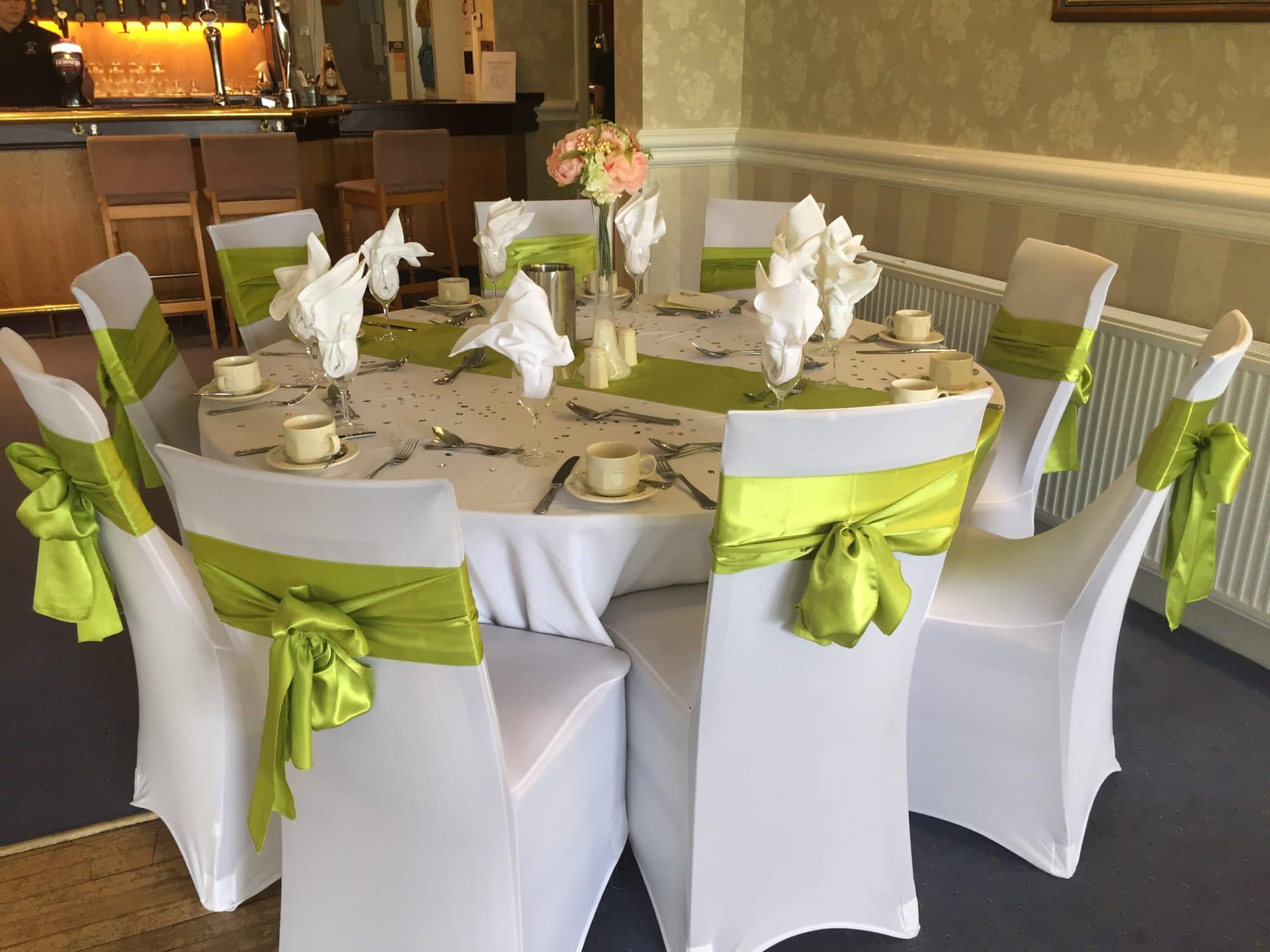 Weddings
Horsforth Golf Club makes a wonderful location to hold your wedding reception or engagement party. We can provide a complete service for you so you can enjoy the perfect day. For more details and an exploratory conversation please do contact the Manager on 0113 258 6819 ext 2.
Frequently Asked Questions
Yes, Horsforth Golf Club offers its facilities for hosting weddings and other special events. It provides a beautiful setting with its golf course, clubhouse, and picturesque surroundings.
Absolutely! Horsforth Golf Club welcomes both members and non-members to host their weddings at the venue. You do not need to be a member to enjoy the facilities and services offered.
Some advantages of choosing Horsforth Golf Club as your wedding venue include:
A stunning golf course backdrop for your wedding photos
A beautiful and well-maintained venue with a charming clubhouse
Indoor ceremony options
Flexible reception spaces to accommodate your guest count
Professional event planning assistance and coordination
Delicious catering options and experienced culinary staff
Ample parking facilities for guests
Horsforth Golf Club can accommodate a range of guest sizes. For a daytime event up to 90 people can be hosted. However at other times the clubhouse can accommodate up to 200 guests with an additional 50 if using the outside area. It's best to discuss your guest count with the our event coordinators to ensure a comfortable and enjoyable experience for everyone.
Certainly! Horsforth Golf Club has experienced chefs who can work with you to create a customised menu that suits your preferences and dietary requirements. They offer a range of delicious options to choose from, ensuring a delightful culinary experience for you and your guests.
The time frame for weddings at Horsforth Golf Club is flexible and can be tailored to your needs. The venue staff will work with you to determine the appropriate start and end times for your wedding day, considering factors such as setup requirements, ceremony and reception duration, and any specific event schedules.
Horsforth Golf Club is conveniently located, and there are several accommodation options available nearby for out-of-town guests. The venue staff can provide recommendations and assist you in finding suitable accommodations based on your preferences and budget.
Yes, it is highly recommended to visit Horsforth Golf Club before making a booking. You can schedule a visit with our event coordinators, who will provide a tour of the facilities, discuss your wedding vision, and answer any questions you may have. This will help you get a better sense of the venue's ambiance and whether it aligns with your expectations.
To book your wedding at Horsforth Golf Club, get in touch with our team on 0113 258 6819 ext 2. They will guide you through the booking process, provide information about availability, pricing, and any necessary paperwork. It's advisable to book well in advance to secure your preferred wedding date.