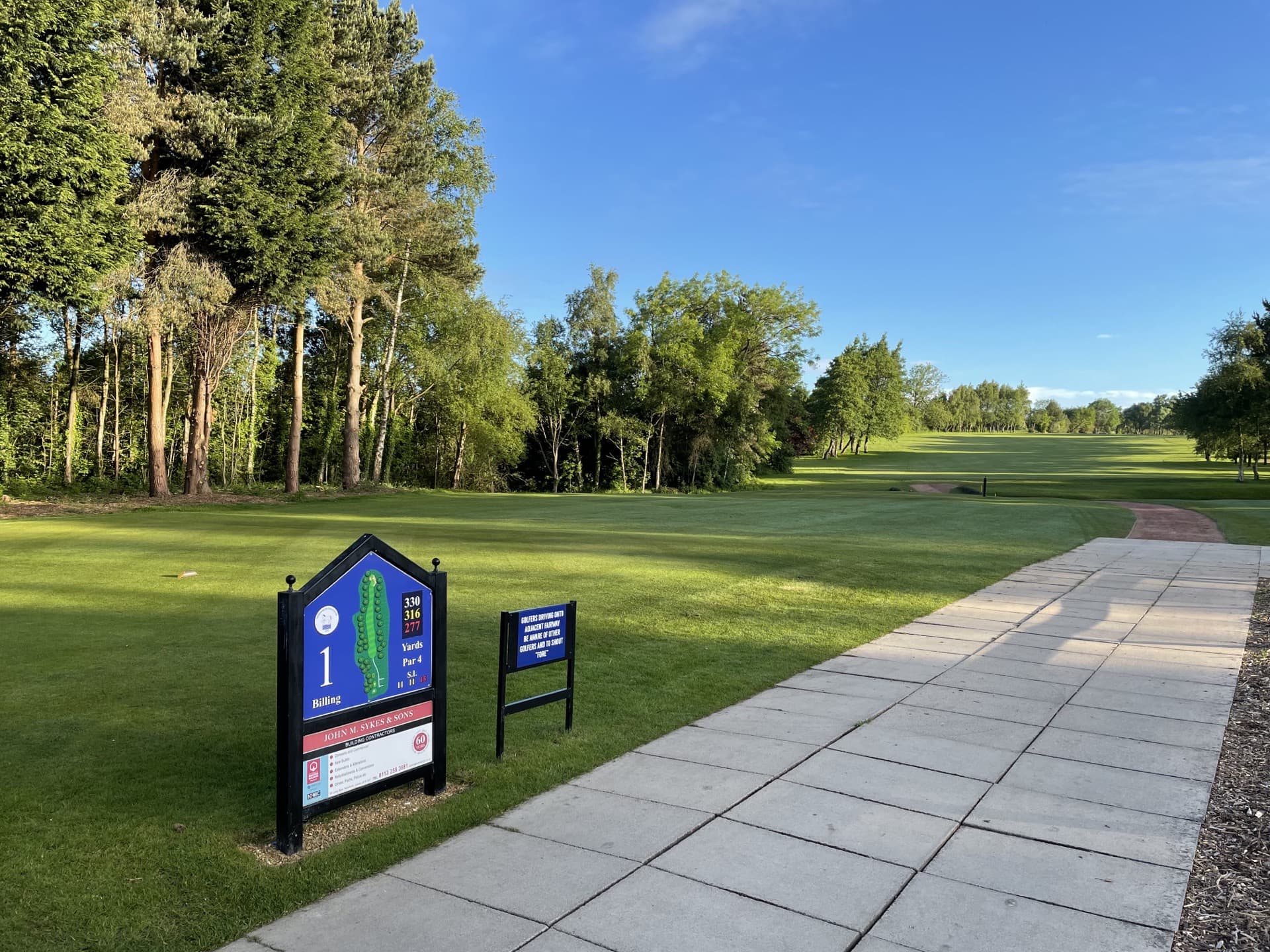 About Horsforth Golf Club
The Course
Horsforth Golf Club was founded in 1906. The course, designed by Dr Alistair Mackenzie, is a mixture of parkland and moorland. At 6329 yards in length, with tight, tree lined fairways, accuracy off the tee is paramount. The original heathland, which the course is built on, is slowly changing due to tree planting over the last thirty years. The land was once the catchment area for Horsforth Water Authority and two of the abandoned reservoirs form part of the course boundary.
Member's Golf
Members can be assured they will enjoy the very best of hospitality be it on or off the course. There are regular competitions throughout the year for golfers of all abilities. We have an active Rabbits Section (golfers with a handicap index over 15.4 and aged over 18 years old) and the Ladies Section has been established for many years. We also have modern practice facilities where you can improve your game.
We welcome Junior Golfers at Horsforth Golf Club. We have a junior organiser and aim to provide a safe environment where junior golfers can play in their own competitions. Coaching sessions are also organised by our resident PGA golf professionals.
For those wishing to improve their game the club has two resident professionals who offer coaching and equipment that will enable you to get more out of your game.
Social Life
Besides offering outstanding golf in a friendly atmosphere, there is a thriving social side with regular events throughout the year that will suit all tastes. The large clubhouse has extensive facilities and offers catering and bar services. We are conveniently located in Horsforth with ample parking making it an ideal location for functions such as:-
Engagement Parties
Wedding Receptions
Special Birthday Parties
Funeral Receptions

In summary, joining Horsforth Golf Club offers access to a beautiful golf course, top-notch practice facilities, a welcoming membership, a classically styled clubhouse, and a strong sense of community. Whether you're a seasoned golfer or just starting out, the club provides an ideal environment to enjoy the game and forge lasting connections.