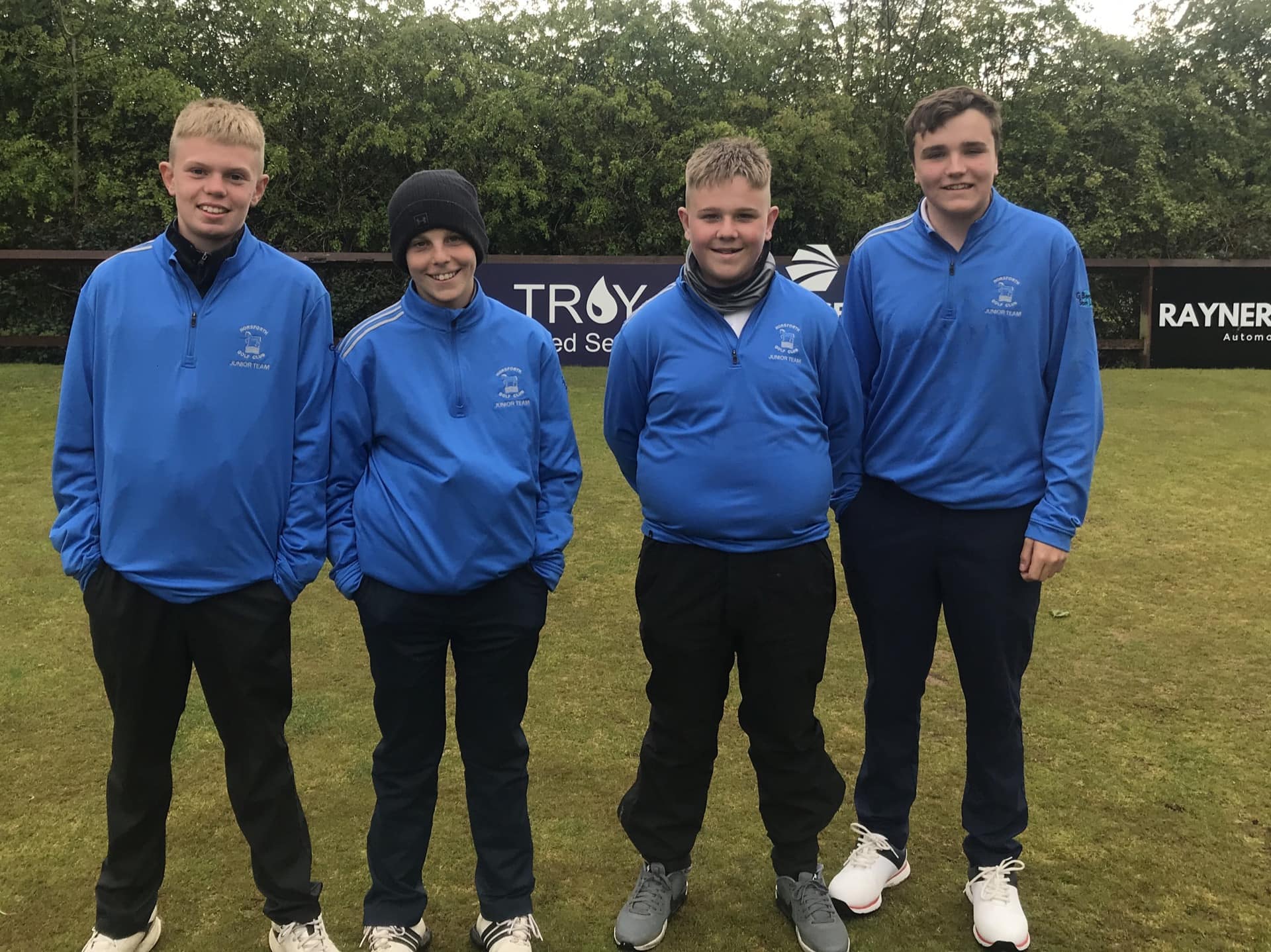 Welcome to Junior Golf Section at Horsforth Golf Club
Our aim at Horsforth Golf Club is to create an interest for young people in playing golf which is a sport that is fun to learn and play and leads to a lifetime of enjoyment.
We have an active Junior Section consisting of both boys and girls ranging from complete beginners to the more established players and it is supported by our two experienced Professional Golf Teachers. Throughout the summer they run junior lessons on a Wednesday night. Our Junior Team also play in the Leeds & District First Division League on a Tuesday night.
We are always welcoming to new members. Why not give golf a go. For further information please contact the Manager or ask to speak to Andy Jones, our Junior Organiser.
We also have a Child Safeguarding Policy and a Junior Policy looking at safety on the course.